Tips for Aspiring Entrepreneurs: Anthony Danno and Nicholas Shammo Share Their Lessons Learned
'The Different Brand'
At just 17 and 16 years old, Anthony Danno and Nicholas Shammo teamed up to present The Different Brand, a clothing line with an encouraging message to aspire to be different.
---
There are many aspiring young entrepreneurs, but unfortunately, there is minimal guidance catered to the youth. Aside from influencers like GaryVee, the youth in business turn to social media, or sources on the internet for guidance. This article is one of them. Here are 5 tips presented by young-trepreneurs of 'The Different Brand'.
---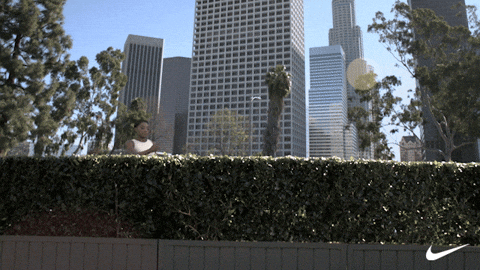 Tip #1: Take the Risk
"Never be afraid to follow something that you put your mind to. Always try your hardest to succeed."
This is true. As a young entrepreneur, you can afford to make mistakes. Take the risk. You have many years ahead of you to rebuild in case that it falls through. It may just work out! In the event that your idea brings you success at such a young age, the sky is the limit. (It always is.)
---
Tip #2: Put in the Hard Work
"You should always be doing something dedicated to your business. It is never easy at first, but you will grow with time. Don't become discouraged! Obstacles will come, but you need to work past it, and overcome it."
We at The Detroit Entrepreneur, preach this same message. People underestimate the dedication, time, and responsibilities a business requires. The start-up phase is the most difficult. Be prepared to work an unpaid full time job at the start of your business.
---
Tip #3: The Customers Come First
"Always be sure to check on your customers, and ensure their satisfaction of your product. Never allow it to be just a business transaction. Build a relationship."
Although there are situations where it should be business only, proving customers that you care about their satisfaction will have you stand out from other businesses. Chances are that customers/clients that have a positive experience will continue to come back. The goal is a long term customer.
---
Tip #4: Never Stop Learning
"When you start a business, it will be a constant process of growth and learning. You will know more tomorrow than you will today."
By this tip, they do not mean learning-learning. There is no book that can totally prepare you for your first business. Day to day operations will be your greatest teacher. Experiences, both great and poor, will teach you many lessons you will appreciate in the future.
---
Tip #5: Build Your Dynasty
"Work with others. Have a trustworthy partner with the same vision as you. One that doesn't slack, continues to strive, and helps grow your business."
As a team of 10 people, The Detroit Entrepreneur staff is always on the same page. Tip #5 is one that we abide by on the daily. Your business is only as strong as the weakest link.
---
Stay in touch on Instagram: The Different Brand | Anthony | Nicholas
Shop with The Different Brand here to support the duo.